28th March 2022
Thinking of owning a holiday home?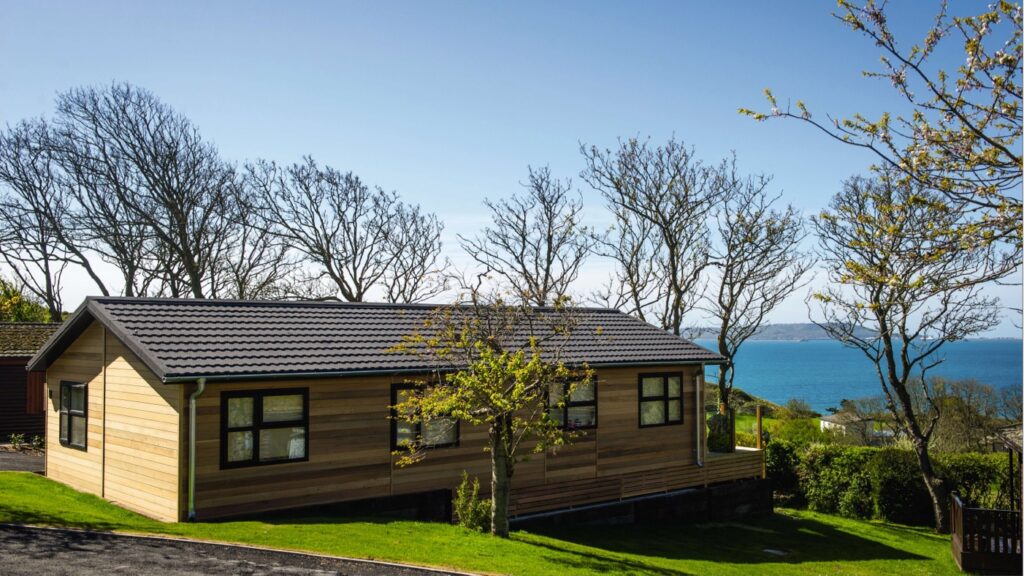 Thinking of owning a holiday home at Waterside? We're here to help you every step of the way.
Why own a holiday home?
Unlimited staycations
Having your own home away from home makes it easy for you and your family to escape from the stresses of everyday life, time and time again. Whether you've had a busy week and need space to unwind, or fancy a family break full of adventure and exploration, your unlimited staycation will always be there to welcome you in.
Fantastic facilities
A holiday home at Waterside is so much more than having just another place to stay. When you make a small piece of English countryside your own with Waterside, you'll have full access to our amazing
on park facilities
and become part of our fantastic community. For the adventure enthusiasts, there are games rooms, swimming pools and play areas just waiting to be explored. For those looking for a more restful retreat, our on park spa is the perfect place to relax and unwind. Foodies will love our
park restaurants
, ideal for delicious family dinners, sophisticated cocktails, or for light bites throughout the day.
Breath-taking locations 
All four of our Waterside Holiday Parks are in exquisite locations on the breath-taking
Dorset
and
Cornwall
coast, so if you manage to pull yourself away from our luxurious lodges and caravans, you'll find beautiful beaches, picturesque villages and charming countryside walks right on your doorstep.
Owners' benefits
As one of our Waterside holiday home owners, you will be given two
Owner Cards,
giving you instant access and benefits that you would not receive as a regular holiday goer. This includes free use of the facilities, 20% discount off all park restaurants and bars, 20% discount off treatments and products in the spa, as well as invitations to exclusive owners' events throughout the year. You'll also receive 15 free passes for family and friends throughout the year so you can share your incredible Waterside experience with those you love.
Things you might want to consider before purchasing your holiday home
The cost
For many, a holiday home is a big purchase. We understand that finances play a crucial role in your decision, which is why we offer a range of services to make your holiday home ownership less of a financial burden. Sub-letting: We offer a fully managed lettings package where you can rent out your holiday home and earn an income to help offset the running costs. Finance options: At Waterside, we have finance packages available through Santander to help spread the costs. With low APR and terms up to 120 months, our finance packages are the most popular choice our owners use to fund their holiday home. There is also the option to
part exchange your old tourer, static caravan
or holiday home with some of our
homes or lodges for sale
.
Potential for holiday lets
Life is busy, and we understand that it can be tricky to pencil in time away when the calendar is looking full. Our sub-letting service means that you can take advantage of this time to earn some extra income through letting out your holiday home. Don't worry, our fully managed lettings package takes care of everything including bookings, key exchanges and cleaning, so all you need to do is let us know when your holiday home is available and we'll sort out the rest.
Holiday home upkeep
Looking after one home can be stressful enough! We want your holiday home at Waterside to be a place where you can relax and unwind, without worrying about the boring household chores, which is why our owners can make the most of our concierge service. This includes services such as plant watering, peace of mind checks, local area info and even providing forgotten chargers. Our friendly team at Waterside are here to help you make the right choices when buying your holiday home, every step of the way. Book an experience day to start your journey towards living the holiday home owner lifestyle now. Why not have a read of
our FAQs
for more information. We look forward to welcoming you on park.
Tags:
Request a brochure
Have a copy of our brand new ownership brochure delivered to your door, the perfect introduction to the Waterside Group's four 5* parks.
Request a Brochure
Book your experience day
Book your experience day to get a real taste of our parks before you make any final decisions on your new holiday home.
Book an experience day