Ownership


at Waterside
Life as an owner
Nothing compares to a holiday in a space you can call your own.
With Waterside Holiday Home Ownership, you and your family can enjoy your own private getaway as much as you like. Whether you choose to relax in the pool on park, or stroll down to the beach for a swim, our holiday homes provide that comfortable base you need for a perfect family escape.
Why Waterside?
Offering luxury living by the coast Waterside Holiday Group focuses on what matters most; an understanding developed over generations of running holiday parks. With more than 600 owners across four 5* parks, find out why so many holiday home owners love the Waterside Holiday Group.
Owners' Black Card
Our Black Cards are designed specifically to exceed our owners' expectations and enhance their experience. With on park and local discounts, access to a premium concierge service and exclusive events through the season.
Buyer's Guide
We know that the world of holiday home ownership can seem a little daunting, especially with all of the industry jargon! We strive to make your holiday home ownership journey as simple as possible, that's why we've created our buyer's guide to take you through every step of the way.
Financing Options
Our holiday homes are designed for pleasure with exceptional value and maintenance built in. However, we still ensure you make affordable choices that work for you and your family.
Site Fees
---
Site fees cover park maintenance and facilities. Varying by park and pitch location we can help you every step of the way make the right choices for you and your family. With tailored finance packages and the option to sublet, owning a holiday home is now easier than ever. Discover the affordable site fees across parks in our latest brochure.
Lettings Opportunity
---
We offer a dynamic lettings package to owners – all fully managed and marketed by Waterside Holiday Group for you. With flexible dates and fixed rate commission, discover how our experts can help you offset site fees by letting your holiday home.
Finance Options
---
Purchase your home with a one-off payment or join hundreds of other owners using our finance options. With a choice of lenders and flexible terms available, we can find an option suited to you.
HOLIDAY HOME HIGHLIGHT
Pemberton Arrondale
The Pemberton Arrondale at Tregoad Holiday Park is a truly spectacular lodge, with a contemporary feel. This lodge boasts fantastic unobstructed views of the Cornish countryside, a wrap around deck and a hot tub, ideal for those who enjoy a tipple whilst watching the sun setting on a summers evening.
£274,995
VIEW HOLIDAY HOME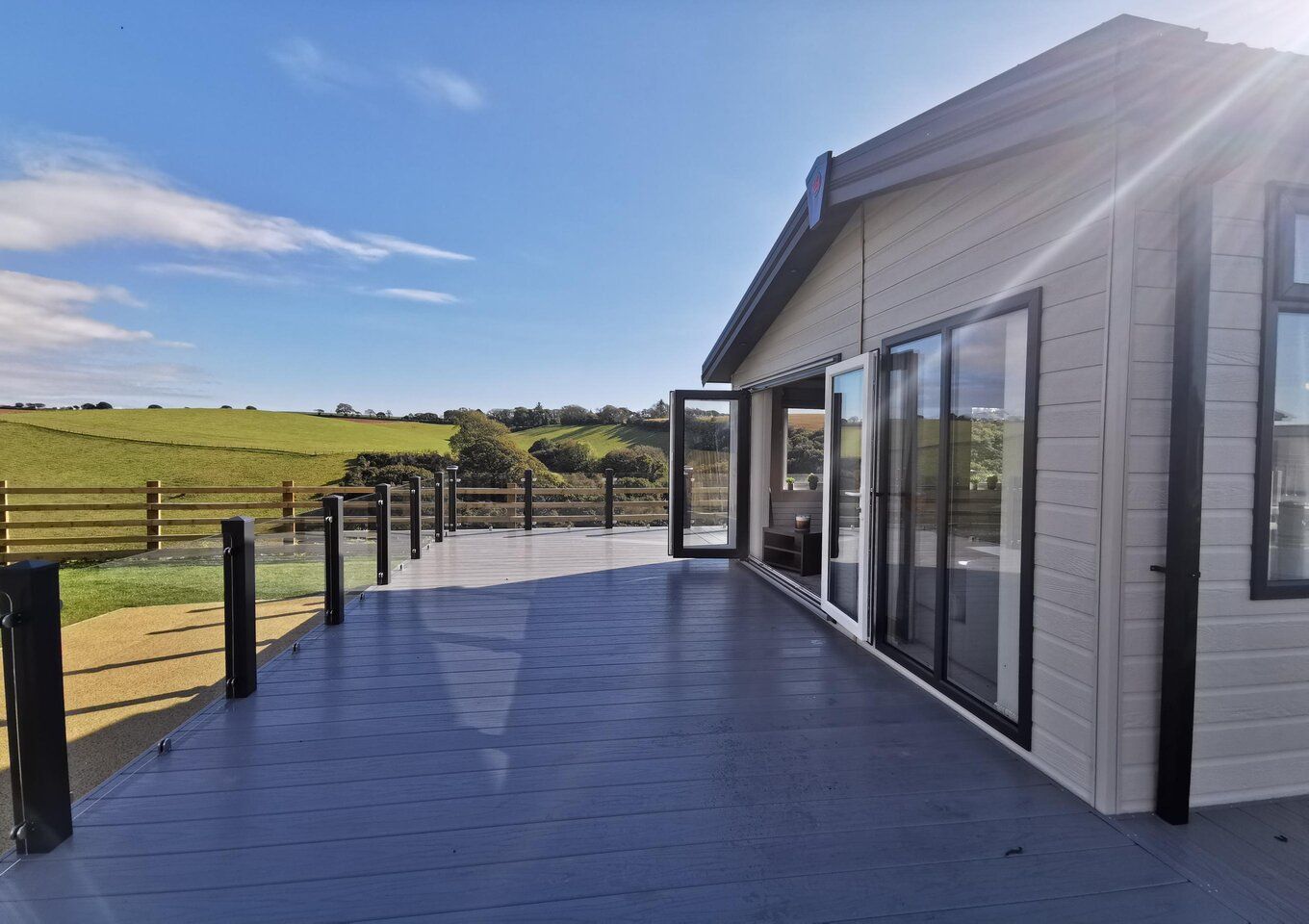 Owner's Testimonial
---
"We had been looking for a suitable holiday home for some time and came across Chesil Vista, which stood out for us as it was so close to the sea. We love walking, reaching at least 10,000 steps every day which feels so easy with all the lovely walks that can be explored around the local area. Another huge factor is that Chris is really into his fishing, with the best fishing spots being only a 10-minute walk from the park.
Chesil Vista has such a relaxing atmosphere and everywhere on site is tidy and maintained to a high standard. We love chatting to the friendly staff who are so courteous and nothing is too much trouble. We are so glad that we chose Chesil Vista for ourselves and family."
Chris & Jude
FAQs
Have a look at our FAQs page to find out the answers to any questions you may have when it comes to finding your perfect home away from home. We know that choosing your holiday home can be a daunting process and our experienced on-park team will be happy to answer any questions you may have.