Whether you are a first-time holiday home owner or are looking for the next location for your dream holiday home, our resources are here to help with advice, insights and guides from holiday home owners and specialists.
Ownership News, Stories & Insights
Discover the latest stories and advice on holiday home ownership, destinations, local entertainment, attractions, dining and more.
The Holiday Home Buyer's Guide
Buying a holiday home has never been simpler. Our Buyer's Guide includes everything you need to know about buying a holiday home and walks you through the step-by-step process to help you make the best decision for you.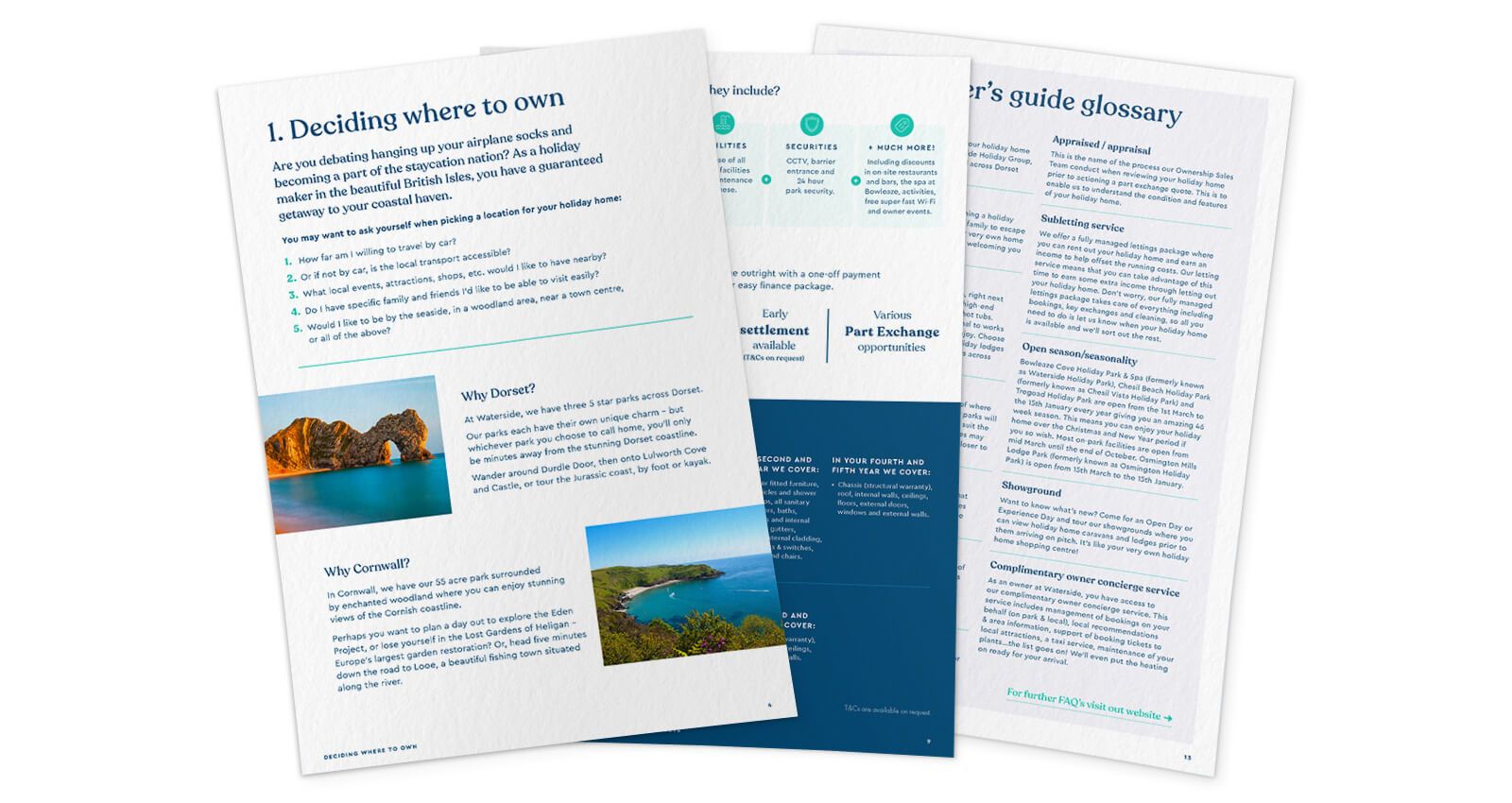 Frequently Asked Questions
Have a look at our FAQs page to find out the answers to all your questions about finding your perfect home away from home. We know that choosing your holiday home can be a daunting process and our experienced on-park team will be happy to answer any questions you may have.
Request a brochure
Have a copy of our brand new ownership brochure delivered to your door, the perfect introduction to the Waterside Group's four 5* parks.
REQUEST YOUR BROCHURE
Book your experience day
Book your experience day to get a real taste of our parks before you make any final decisions on your new holiday home.
BOOK YOUR EXPERIENCE DAY