11th September 2023
5 things to do if you own a holiday home in Dorset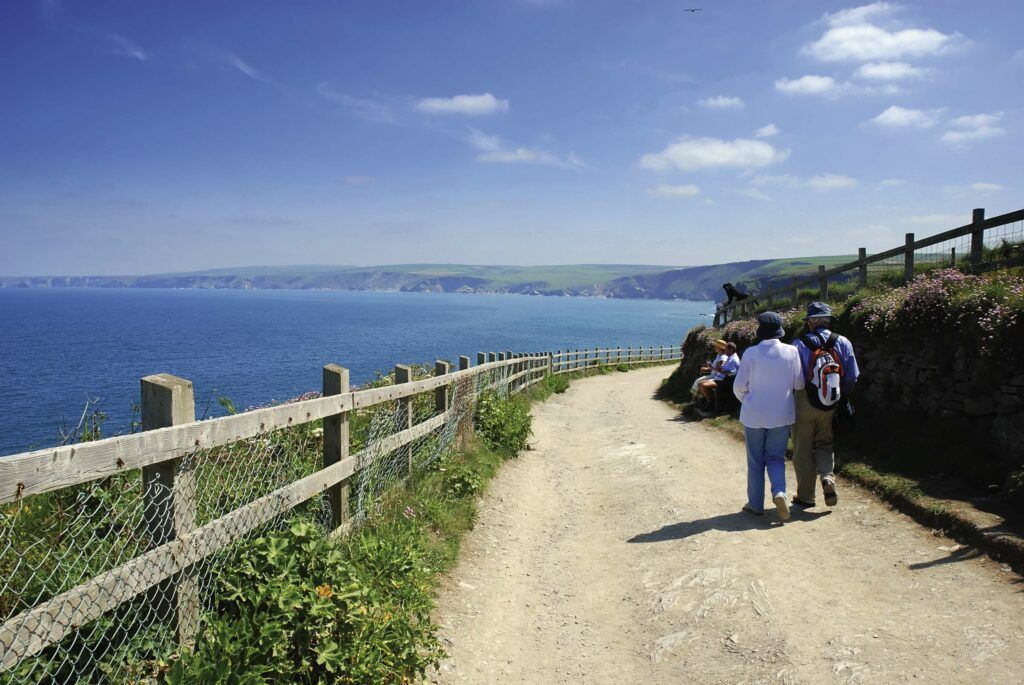 Dorset's sunny climate, outstanding natural beauty and stunning beaches have made it one of the UK's most popular holiday destinations for
holiday home owners
. Home to the Jurassic Coast, plenty of rare animals and lots of locations that are rich in both ancient and modern history, Dorset is a place that rewards exploration. In this article, we've broken down five unmissable activities for people who own a holiday home in this incredible destination.   
1. Monkey World
Monkey World
is an ape rescue sanctuary in Wareham that has been fighting against the smuggling and exploitation of primates since 1987. Today, it's home to over 250 primates from all over the world. 
We'd recommend spending at least four hours here to
hang out
with the Orangutans, Capuchins and chimpanzees,
swing by
the soft play area and
peel off
for a bite to eat (bananas not included). Jokes aside, Monkey World is a perfect day out for all the family: kids will be spellbound by these incredible creatures, the friendly staff love to educate visitors about conservation and everybody gets to see monkeys! 
2. Lulworth Cove and Castle
With its vast horseshoe bay, bold blue water and incredibly well preserved castle, Lulworth is a must-visit destination in Dorset. Its beauty has been an inspiration for many of England's most celebrated creatives, including JMW Turner, John Keats and Thomas Hardy – who set parts of Tess of the D'Urbervilles and Far from the Madding Crowd there. You can step into the pages of a classic novel as you explore the castle and grounds, or head to the cove for a picture-perfect day at the beach. 
3. Jurassic Kayak Tours
As one of the most famous coastlines in the world, there are few better ways to appreciate the breathtaking beauty and scale of the Jurassic Coast than by Kayak. Paddling around this incredible area is guaranteed to give you a renewed appreciation for its status as a world heritage site. 
Whether you're a kayaking novice or a professional, there's a wide variety of routes, tour operators and hire shops to choose from. Head to Studland, Swanage or Poole Harbour to find knowledgeable guides, greatood equipment and stunning scenery. 
4. Durdle Door
Durdle Door's soaring limestone arch is one of the UK's most iconic natural landmarks. A steep 10 minute walk from the carpark at the top of the cliffs will reward you with awe-inspiring views of this unique site, which rises imposingly from the edge of a stunning shingle beach. 
You can also easily walk from Durdle Door to Lulworth Cove - a mile long stroll that offers some of the country's most scenic views, rich with fascinating rock formations and stunning coastal vistas. We'd strongly recommend a solid pair of shoes for the walk and avoiding swimming, as there's a powerful under-tow and no lifeguards.
5. Farmer Palmer's Farm Park
Farmer Palmer's Farm Park
is a perfect day out for little ones that need somewhere a little bigger to blow off some steam! Based just north of Wareham, it's a theme park with a distinctly farm-themed twist. Whether you're riding on a giant tractor, watching some high-octane piglet racing or exploring the corn maze, rest assured there's an extensive list of family-friendly activities to be found both inside and outside.
Browse holiday homes for sale in Dorset
Dorset truly is a place that has something for everyone and with holiday home ownership, it could be somewhere that you and your family look forward to escaping to again and again. With three incredible
Waterside Holiday Parks
based in Dorset - Bowleaze Cove, Chesil Beach and Osmington Mills, we have a wide range of holiday homes available to suit every taste. If this article has you imagining owning your own coastal retreat, you should check out our listings page – where you can browse all the latest
holiday homes for sale in Dorset
. 
Tags: