4th September 2023
How much does it cost to own a holiday home?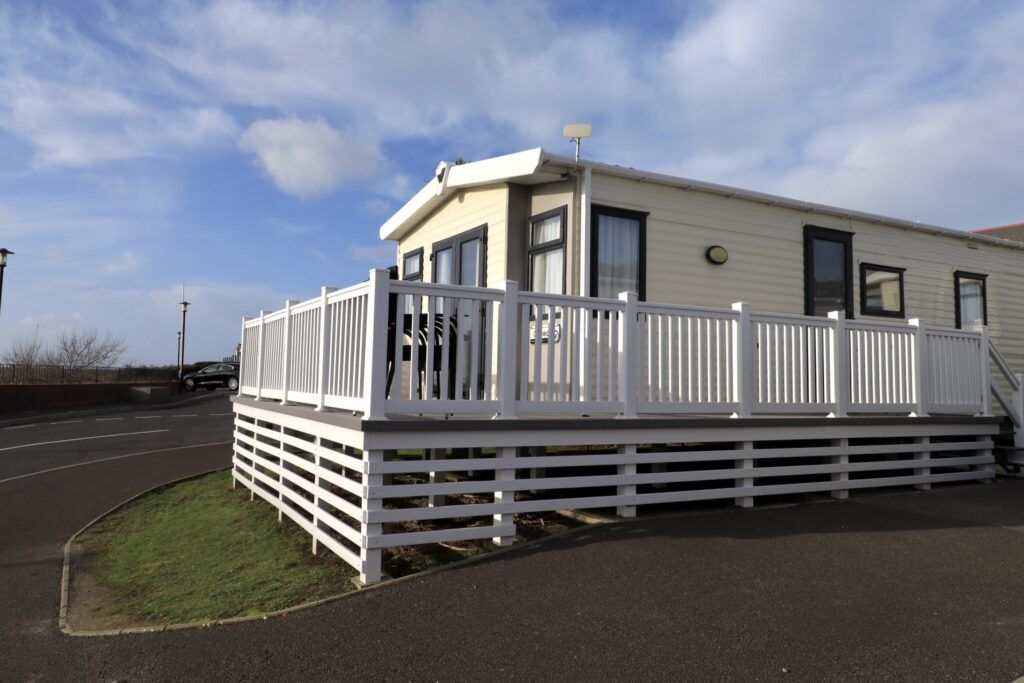 We know that when you're first looking at buying a holiday home, the different costs involved can often feel complicated and intimidating. However, with 60+ years experience helping people find their perfect coastal retreat, we like to think we know a thing or two about holiday homes! That's why we've created this short guide, breaking down everything you need to know about costs.
The costs involved in owning a holiday home
Whilst it's true that there are a number of different costs involved in
owning a holiday home
, the good news is that there are only
four key categories
you should know about:
Upfront costs
,
setting up your holiday home
,
finances and fees,
and
ongoing maintenance
. 
Purchasing a holiday home
Undoubtedly the biggest cost that goes into a holiday home purchase, the up-front price of a home is the main financial factor for any buyer. Prices will vary depending on which
coastal location
has caught your eye, how many beds you'd like and any little luxuries you need to help you to relax in style! 
We offer a variety of financing options for our holiday homes, which is the most popular way that our owners choose to pay for their homes. With early settlement options, a competitive rate APR and terms from 24 to 120 months, you'll have the flexibility you need.
You should also consider an affordable pre-loved holiday homes, as well as ex-display models that come pre-fitted with top of the range facilities and amenities – meaning you'll also save on set-up costs.
Setting up your holiday home
Once you've found your ideal retreat, it's time to consider how you want to decorate it to make the space yours. Here, you should think about what furniture, electronics and decorations will help transform your new
holiday house
into a
holiday home
! From there, you should decide on a budget that will help you create a space that works for you.
Depending on how you love spending your down-time, this could mean installing a beautifully crisp sound system, fitting a mini-projector to make your movie nights extra special or creating a stunning outdoor seating area on your patio. Ultimately, it's your holiday home – so the choice is yours! 
Finance considerations
One of the many benefits of buying a holiday home is that many of the costs you'd otherwise have to pay separately are covered by your site fees. With Waterside, these include; the cost of your plot; grounds maintenance; full use of the facilities; security and a host of other features, like WiFi and lots of on-site discounts!  
If you have any further questions about holiday home ownership finance, like tax and insurance for example, be sure to
get in contact
with a member of our friendly Ownership team today – they'll be happy to help. 
Ongoing maintenance costs
The final factor to consider when buying a holiday home is the cost of any ongoing maintenance. Luckily, at Waterside things like the costs of groundskeeping are included in the site fees. 
With our new and pre-loved holiday home warranty packages, we'll also cover a wide range of maintenance issues that might pop up at your home – giving you peace of mind. However, if you have any further questions about what these costs might look like after your warranty ends, we're here to help.  
Find the perfect holiday home for you
We hope this article helped break down the costs that go into a holiday home and you leave understanding that ownership could be more affordable than you thought! Be sure to check out our latest
holiday homes for sale
, or, if you'd like to learn more about how holiday home ownership could work for you, our
Buyer's Guide
is a great place to start. 
Tags: