26th July 2023
5 Reasons to Buy a Holiday Home in Bowleaze Cove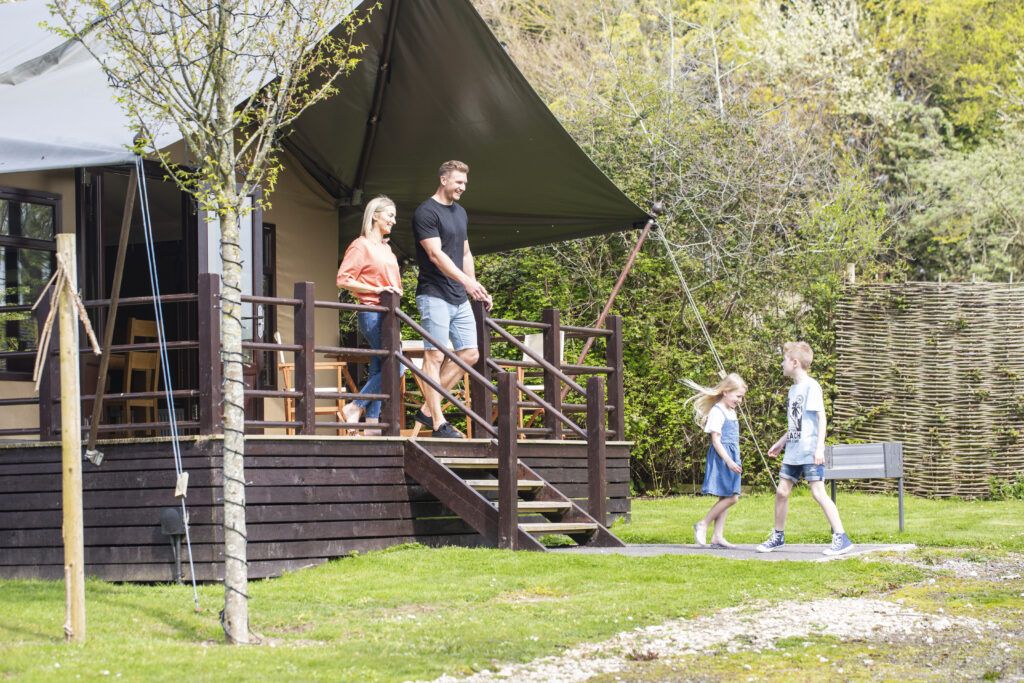 Holiday home locations don't come much better than Bowleaze Cove Holiday Park & Spa. You're right by the beach with unbeatable views, you have a whole host of superb facilities to enjoy within the park and you're in the heart of one of the UK's most stunning coastlines. There are dozens of reasons to buy a holiday home at
Bowleaze Cove Holiday Park & Spa
. But we're highlighting five of the biggest ones to help you decide if this is the right place for you and your family.
1. Dorset's Jurassic coastline is yours to explore
Soaring cliffs, sandy beaches, charming seaside villages and attractions for all the family - Dorset's Jurassic Coast has so much to offer and it's all right on your doorstep. Thanks to its incredible fossils, rock formations and landscape It's been a UNESCO World Heritage Site since 2001. You're quite literally walking in the footsteps of the dinosaurs as you stroll along the beaches. Fossils are still regularly unearthed along the beachfront, just waiting for eager eyes to find. If you fancy trying your hand at fossil hunting, we'd recommend Charmouth beach. You can also see the incredible fossilised head of an Ichthyosaur in Charmouth Heritage Coast Centre.
If soaking up some sun is more your style, you might prefer a quiet dip at Lulworth Cove, with its world famous horseshoe bay. Want a destination to keep the whole family happy? Budleigh Salterton has you covered, with a quaint town to explore, paddleboarding and kayaking all on offer. Finally, for the ultimate summer adventure, you can venture underground in the Beer Quarry Caves and explore its sprawling caverns, ornate pillars and vaulted roofs. On the Jurassic Coast, there's always
something to do and see
.
2. Entertainment and activities for all the family
We're proud to say that at Bowleaze Cove Holiday Park & Spa, You'll never be short of fun activities, with plenty to entertain you day and night. Our fantastic leisure facilities include heated indoor and outdoor swimming pools, two waterslides, a children's splash pool and a toddler pool complete with a slide. If you love staying active, you can work out in the state-of-the-art gym, which has a range of cardio machines and weights on offer. Or, if you prefer to exercise in the fresh air, you can try your hand at some watersports with our hire services, like paddleboarding.
Children can play safely and make new friends in the two outdoor play areas, or have a boogie and a laugh at the kid's disco. Families can enjoy a kickabout on the football pitch, which is also home to a soccer school that's coached by Premier League team AFC Bournemouth.
You can also look forward to a fabulous schedule of entertainment across all our venues - live music, children's entertainers, awesome tribute bands, mesmerising illusionists, rib-tickling comedians and so much more. Take a look at
what's coming up
for yourself.
3. The blissful Bowleaze Cove Spa
For many people, heading to the spa is the cherry on top of a truly relaxing and restful holiday. If you fancy a break from the hustle and bustle, then our state-of-the-art spa at Bowleaze Cove is the perfect place to enjoy some peace and quiet.
Whether you feel like sweating out any stress in our sauna and steam room or would prefer to sit back and enjoy the feeling of a true luxury escape in our hydrotherapy pool, we've got all your relaxation needs covered. We also offer an extensive list of treatments, covering everything from massages and reflexology to simply getting your nails done - because it's the little things in life that matter.
Our team is always happy to help and can provide you with all the information you need to decide which treatment is right for you, just
reach out
to a member of the team.
4. Tuck in! Irresistible restaurants, dining and cuisine
The incredible selection of
places to eat, drink and enjoy
good company at Bowleaze Cove is a special point of pride for us here at Waterside. You can enjoy a drink or Costa Coffee with a view at the water's edge at The Shack Bar, pick up a hotdog at The Dog House or catch the game at the Bowleaze Cove Sports Bar.
If you're after a delicious sit-down meal, then the award-winning Southside Bar & Grill offers an incredible selection of dishes, including grass-fed Aberdeen angus steaks, locally sourced seafood and fresh salads - with ingredients sourced from the Jurassic Coast's best suppliers. Finally, if you're feeling more like lounging in your pyjamas at your holiday home, you can order food to be delivered straight to your door by a member of staff with the Waterside Delivers app!
Bowleaze Cove Holiday Park is also the recipient of the prestigious Gold Award by Weymouth and Portland Borough Council, meaning you can rest assured that all our dining facilities adhere to the highest standards of food hygiene.
5. Home ownership benefits
We've worked hard to make sure that Bowleaze Cove has something for everyone and we believe that's why so many people choose to become
owners
. Being able to return to such a beautiful, unique location time after time and build incredible memories truly is a special feeling.
However, being an owner offers you so much more than just your holiday home's four walls. All Waterside owners have access to a wide variety of perks and benefits, including:
15 free passes per year for friends and family
Free use of facilities
Discounts at local restaurants and attractions
Subletting opportunities, fully managed by Waterside Holiday Group
Own a holiday home in Bowleaze Cove
We're proud to have over 800 owners across our parks who love returning to their own coastal paradise year after year. Whether you're exploring the incredible areas of natural beauty, relaxing in the spa with your partner or enjoying some live entertainment, Bowleaze Cove has it all.
So, if you're ready to own that holiday feeling,
get in contact
with our sales team today or browse our range of
Holiday Homes for sale
. We're on hand to help you understand which home is right for you, advise on our financing options and answer any questions you may have.
Tags: