4th August 2023
The Best Locations in Dorset to Buy a Holiday Home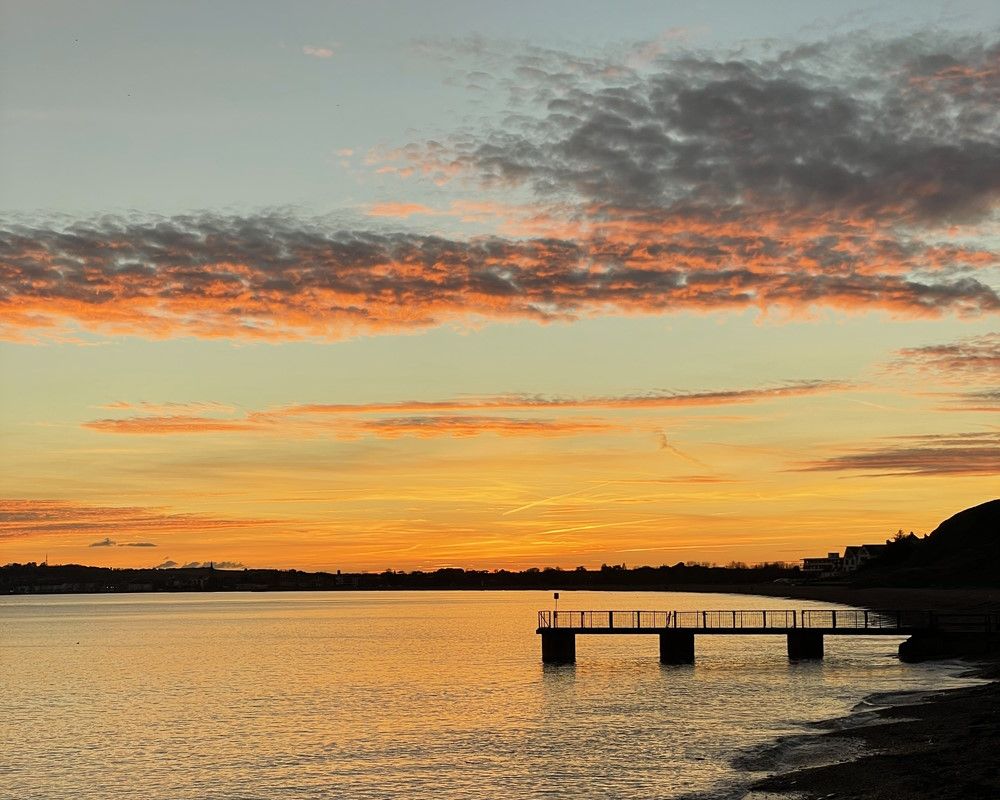 Dorset's breathtaking views, sunny weather and booming culinary scene have made it one of the UK's most popular places to live. With recent scientific studies confirming that people who regularly spend time by the seaside enjoy lower levels of stress and anxiety, there's a huge number of reasons why you should consider purchasing a
holiday home in Dorset
.
In this article, we're sharing our top picks for the best locations in Dorset that you should consider when you're looking to buy a holiday home.
Weymouth
Ever since it was catapulted into the public consciousness as a trendy getaway location by King George III in the 17th century, Weymouth has remained a popular holiday destination for holidaymakers looking for the quintessential British seaside experience. Bursting with classic charm, Weymouth is filled with attractions to suit all ages and an ideal spot for a holiday home. In the town centre, you can take a stroll down the beautiful Georgian esplanade, grab yourself an ice cream and watch the fishing boats docking in the harbour.
Or, for a fun-filled family day out that's just minutes from Waterside's
Bowleaze Cove Holiday Park
, the amusement fair at Bowleaze Cove offers hours of entertainment. If you fancy a spot of shopping then the open air market, which runs on every other Thursday, has you covered. Finally, you can put a retro spin on your trip by enjoying one of the country's last remaining Punch & Judy shows, set up along Weymouth bay.
Weymouth also offers an excellent array of restaurants to suit every taste. Sample some modern, seafood-focused French cuisine at Les Enfants Terribles, or for an unbeatable meal with a view, try Al Molo. This chic and award-winning Italian restaurant is located in the old pier bandstand and offers the closest thing to dining in the sea without getting your feet wet! The popular dining location's dedication to quality food was recently recognised by the Italian Chamber of Commerce, who awarded it the "Marchio Ospitalità Italiana" seal of quality award.
Portland
Steeped in history and natural beauty, Portland's rugged coastline, windswept seas and past association with smugglers has long drawn holidaymakers, authors and filmmakers alike to its dramatic shores. Although it was most famously featured in the classic adventure novel Moonfleet, which prominently features
Chesil Beach
and the surrounding area, scenes from Christopher Nolan's Dunkirk, the classic war film In Which We Serve and The Dam Busters were all shot around the Isle of Portland.
Portland's association with the Royal Navy makes it a great location for history buffs, with the isle serving as a key location during preparations for the D-Day landings. The excellently preserved Portland castle is perfect for an educational day trip, whilst the iconic Portland Bill lighthouse serves as a perfect lunch spot to break up a stunning coastal walk. Finally, Portland's breezy weather and stunning natural rock formations have made it a popular destination for outdoor enthusiasts. A wide variety of local businesses offer high-octane activities like rock climbing and coasteering, as well as sailing, SUP boarding and other watersports.
Portland also features a number of excellent places to eat and drink. The Little Ship Inn, ideally located at the start of Chesil Beach, offers a wide variety of classic home cooked dishes and a wide selection of real ales. The pub also features a fully operational skittle alley, open to all, so you can brush up on your bowling whilst waiting for your food to arrive! The charming and cosy Crab House cafe offers a wide variety of fresh, locally caught seafood, which can be enjoyed overlooking a truly breathtaking view of Chesil Beach. The cafe also operates its very own Portland Oyster beds, located just a few steps from their door, making it one of the few places in the world where you can enjoy oysters collected literally moments prior.
Studland
Few places in England can claim to play host to as many iconic views, beaches and must-see destinations as Studland. Located on one side of Poole Harbour, the world's second largest natural harbour, Studland is a key part of the Jurassic Coast and world famous for its incredible wealth of fossils, wildlife and natural history.
Nature lovers, birdwatchers and anyone who enjoys a David Attenborough documentary is sure to be blown away by the sheer scale of Studland's natural beauty. Thanks to the hard work of the National Trust and The Seahorse Trust, much of Studland's heathland and the surrounding water is protected as a Marine Conservation Zone and Site of Special Scientific Interest. This means you're likely to see many rare and protected species of birds, fish and even seahorses (Studland Bay is the UK's most important site for the endangered Spiny Seahorse).
The whole family can take a trip on the Studland chain ferry, which ferries cars, cyclists and ramblers from one side of Poole Harbour to the other, and enjoy a leisurely stroll along this beautiful stretch of coastline. After you've built up an appetite in the sea air, you can stop off for a bite to eat and a refreshing drink at the Square & Compass. This iconic pub is a favourite amongst walkers of the South West Coast Path, with a variety of filling dishes available and a beer garden that offers unbeatable panoramic views over the surrounding area.
Studland also boasts a number of fine dining restaurants, with a focus on delivering sustainable, locally sourced produce. The Pig On The Beach offers an ever-changing variety of dishes made with fruits, vegetables and animals that are either reared on-site, or within 25 miles of the restaurant. Their unwavering focus on local ingredients has won them national acclaim and a reputation for excellence. Shell Bay, which sits on the edge of Poole Harbour, specialises in local seafood and offers tables with incredible sunset views that are sure to stay with you long after you've finished your meal.
Swanage
Swanage's charming beachfront and homely atmosphere make this idyllic seaside resort town feel like a 20th century time machine. There's plenty to do and see, whether you're stretching your legs with a stroll down the promenade, spending pennies in the arcade or catching a boat tour from the pier. Swanage is a destination that has vintage charm in spades and is a great jumping off point for exploring the local area. Take a classic locomotive tour through the surrounding countryside on the Swanage Railway, or explore 320 acres of beautifully maintained castle grounds at Durlston Country park.
Our holiday parks in Dorset
Dorset is home to a number of
Waterside Holiday Parks
and we're proud of the wide variety of locations that over 800 owners love returning to year after year. Whether you're looking for a park that's bursting with action-packed activities that'll keep your little ones entertained, or a leafy rural retreat to escape from the hustle and bustle of everyday life, there's something for everyone at Waterside.
Bowleaze
We're proud to say that at
Bowleaze Cove Holiday Park & Spa
, You'll never be short of fun activities, with plenty to entertain you day and night. Our wide variety of leisure facilities, which includes both heated indoor and outdoor swimming pools, two waterslides, a children's splash pool and a toddler pool. If you love staying active, you can work out in the state-of-the-art gym, which has a range of cardio machines and weights on offer. Or, if you prefer to exercise in the fresh air, you can try your hand at some watersports with our hire services, like paddleboarding.
You can also look forward to a fabulous schedule of entertainment across all our venues - live music, children's entertainers, awesome tribute bands, mesmerising illusionists, rib-tickling comedians and so much more,
take a look at what's coming up
.
Chesil Beach
Chesil Beach Holiday Park
fuses the luxurious comfort of modern lodge design with the unbeatable convenience of a location that's just minutes away from Weymouth town centre. The result? A spacious, modern and well-equipped lodge park that offers holiday home owners exemplary leisure facilities, a packed schedule of family-friendly live entertainment and unbeatable panoramic views of Chesil Beach.
Osmington Mills
Osmington Mills
offers a quiet, rural escape for nature lovers who are looking for a secluded place to unwind that's still only minutes from Weymouth. Relax in the heated outdoor swimming pool, unwind with a good book in the fresh air at the Terrace and Garden and enjoy a bite to eat at the Country Club - where the great outdoors is right at your doorstep. The best part? As one of our owners, you'll be able to access all the Chesil Beach facilities you love, at no extra cost.
Discover holiday homes for sale in Dorset
Whether you're enjoying a beautiful coastal walk in Studland, soaking in some vintage charm in Weymouth bay or getting the adrenaline pumping with some outdoor activities in Portland, Dorset has something to offer every holiday home
owner
.
With a wide variety of holiday home parks and lodges to suit every taste and financing options that spread the cost of your dream
holiday home
over monthly instalments, we're here to help you find your perfect escape.
So, if you're ready to own that holiday feeling,
get in contact
with our sales team today. We're on hand to help you understand which home is right for you and answer any questions you may have.
Tags: