30th June 2023
How to Choose Your Dream Holiday Lodge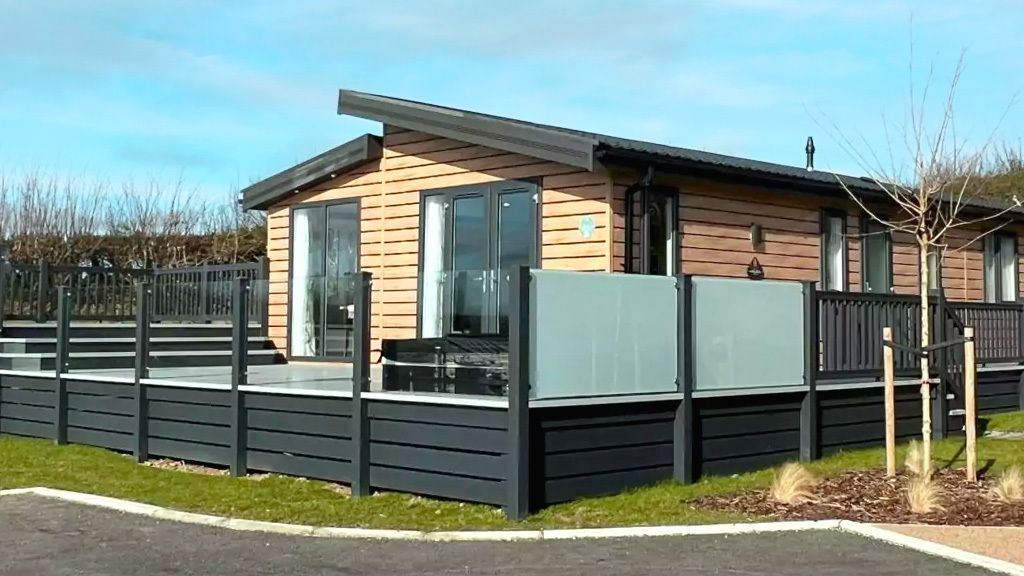 When it comes to choosing the perfect holiday home for you and your family, the amount of different options, choices and decisions can seem daunting. 
Where should I be looking? What facilities do I want quick access to? What home comforts can't I live without? 
That's why we've created this quick and easy guide to help you understand all that Waterside has to offer you, so you really can choose the
holiday home
of your dreams.
The perfect holiday destination
The first step to choosing your dream holiday home is choosing the right destination. Thankfully, with four different south coast locations across Dorset and Cornwall to choose from, there's a Waterside park for everyone! 
If having a seaside retreat is high on your list of must-haves, then you're in luck - all of our parks are located just a stone's throw from the sea. However, if you're looking for a more peaceful, rural holiday home then you'll likely love
Osmington Mills
, where luxurious lodges are
nestled within a leafy wooded valley.  
If you and your family love to spend your free time in the pool, then
Bowleaze Cove
is the park for you. With indoor and outdoor heated swimming pools, two water slides, a dedicated toddler pool and a viewing area, your kids are guaranteed to be entertained - whilst you keep an eye from the sidelines!  
Room for all the family
Being a family-run company, we know that it's important to make everyone feel like they've got their own space when you're away together. Our variety of holiday homes have been built with the needs of modern families in mind, with modern, open plan layouts that let everyone relax, eat and have fun together, bunk beds for adventurous little ones and fully-featured kitchens and bathrooms throughout. We also offer
accessible accommodation options
with ramp access, support handles and adapted layouts across
Bowleaze Cove
,
Tregoad
and
Chesil Beach
Parks.
Key holiday home features
We're proud to offer a wide variety of feature-packed accommodation across our parks. Our entry-level Classic holiday homes are anything but basic - featuring plenty of natural light, double glazing and a roomy 12 foot width that's spacious enough for the whole family. Our Deluxe and Signature holiday homes offer stylish interiors, SMART TVs and even more room to unwind. Finally, our luxurious lodge offerings at
Osmington Mills
,
The Stables
and
Samphire Cove
are perfect for those looking for a more refined holiday home experience. Expect to see private hot tubs, refined outdoor decking and interiors featuring those little touches of luxury.
Expert home cooks and entertainers alike will appreciate the American-style fridge freezers, breakfast bars and wine fridges featured in many of our signature and lodge holiday homes. We also offer dog-friendly accommodation, so you can bring your four-legged friends! They deserve a holiday too.
Entertainment and Activities 
We know there's so much more to the perfect holiday home than what's inside its walls, especially if you like to keep busy! That's why we offer a wide range of activities that will keep you occupied when you're not exploring the beautiful surroundings. Whether you've always dreamed of learning how to surf, want to try your hand at archery or fancy hiring a Segway, we've got you covered. 
Our extensive entertainment calendar is also guaranteed to keep you singing, dancing and laughing along during the evening hours. Be sure to check out what's on during your stay with our
Ownership
team.
Holiday park facilities 
Whatever your ideal holiday home looks like, we want you to feel excited about what's waiting for you every single time - it's why we've invested millions of pounds into our facilities to build the holiday park of your dreams. 
If you're a fitness enthusiast, you'll love the gyms and outdoor activity spaces we've built across our parks to help keep you moving. Your kids will love the various adventure play areas, slides and swimming pools on offer. Lastly, if you want to truly unwind then our dedicated spa at
Bowleaze Cove
offers all the latest treatments, as well as access to a sauna and steam room.   
Finally, good food can make a holiday. Whether you're looking for an intimate candlelit meal with your significant other, relax with a craft beer or two at our beachside bars or are craving your favorite takeaway food, our restaurants have all the bases covered. With our Waterside Delivers app, you can even have your order brought straight to your door!
Find your dream holiday home
With demand for holiday homes continuing to soar and many looking to take the first step in their ownership journey, there's never been a better time to start looking into buying your dream holiday home. 
A variety of financing and subletting options are available for prospective owners, we're excited to welcome a new generation of holidaymakers to Waterside - for holidays that last a lifetime. 
To learn more about what holiday home is right for you, be sure to check out our
buyer's guide here
or start browsing our
available homes today
.
Tags:
Request a brochure
Have a copy of our brand new ownership brochure delivered to your door, the perfect introduction to the Waterside Group's four 5* parks.
Request a Brochure
Book your experience day
Book your experience day to get a real taste of our parks before you make any final decisions on your new holiday home.
Book an experience day