Luxury Lodges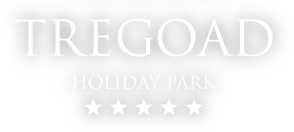 All you need to do is complete the form below, or contact one of the parks directly to book yourself in for an experience day you'll never forget.
Introducing our brand new Luxury
Lodges at Tregoad Holiday Park
Handpicked lodges which allow our holiday home owners to escape
to the Cornish coast, surrounded by luxury and comfort.
Book your exclusive experience day today to explore for yourself.
Prestige Samphire Lodge
A modern retreat for the adventurer at heart.
• Vintage Alpine feature walls
• Integrated state of art appliances
• Spacious kitchen with breakfast bar
• Outdoor shower
• Large outdoor storage
• Master bedroom with ensuite
£330,000
Aspire Santorini Lodge
A mediterranean dream for relaxed romantics.
• Greek design features throughout
• Ensuite bathroom with indigo vanity units
• Integrated state of art appliances
• Large lounge for entertaining
• Marble tiled fireplace for comfort
£350,000
Explore our Luxury Lodges
and Premium Pitches
Our range of 5* lodges across Tregoad Holiday Home Park offer the opportunity to own a luxury lodge in the most popular tourist destination of the uk, and experience a real sense of unrivalled luxury that you can call your own.

*Customers must book an appointment, discover the park and facilities with one of the park team members and view
a selection of holiday homes to receive the lunch deal up to the value of £20. Not in conjunction with any other offer
Request a brochure
Have a copy of our brand new ownership brochure delivered to your door, the perfect introduction to the Waterside Group's 4 luxurious parks.
REQUEST YOUR BROCHURE
Book your experience day
Book your experience day to get a real taste of Tregoad Holiday Park and experience a real sense of unrivalled elegance that you can call your own.
BOOK YOUR EXPERIENCE DAY