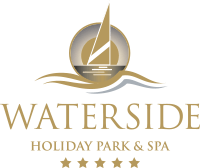 Welcome to
Waterside Holiday Park
Holiday homes for sale at Waterside Holiday Park
Discover unrivalled luxury with your holiday home in Dorset. Our location at Bowleaze Cove is just a few minutes from Weymouth's stunning beach & harbour.
Surrounded by Dorset's Jurassic coastline and nestled on the beach at Bowleaze Cove, Waterside is a unique setting for your own personal holiday hideaway. Your own piece of paradise, with luxurious holiday homes and a choice of fun-filled and unwinding pleasures awaiting you.
Right by the water and only a few minutes away from Weymouth's stunning beach and harbour, you can keep active at the state-of-the-art leisure facilities. Relax in the luxurious spa. Or, enjoy a refreshing drink, quality dining or a whole evening of entertainment. Waterside brings all the pleasures of a perfect holiday to your doorstep.
Things to do
You'll never tire of the beach setting, coastal paths and spectacular views. And for fantastic days out you are spoilt for choice, whether you are on a holiday as a couple, with a group of friends or exploring as a family, you will find plenty to keep you occupied.

Eating and drinking
Whether it's a leisurely lunch, eating with kids or enjoying a more intimate dinner for two, Waterside has something for every occasion. Takeaways by the seaside, outdoor dining or dinner and a show, we have you covered.

Waterside Holiday Park entertainment
A wide choice of things to do and things to see, both day and night across the Waterside park. Including a whole range of events and activities exclusively designed for owners to enjoy like our owners only beach BBQ. Our beach-side accommodation is first class and the state-of-the art leisure complex will keep you and your family entertained. No need to leave the site, the fantastic on park facilities also include an opulent spa offering a range of treatments.
Holiday home ownership benefits
The park has everything you and your family are looking for. From carefully planned facilities to a convenient bus service – which is free for black card holders. You could be moving in and experiencing your new lifestyle within 3 weeks of starting your ownership journey! Get exclusive homeowner benefits with your black card including discounts, concierge service and free access to exclusive owner events. You can also take advantage of our fully managed letting service too.

Explore our Holiday Home Lodges and Premium Pitches
Our 5-star lodges let you holiday in the UK in luxury. Choose from a wide range of luxury holiday homes and pitch locations a stone's throw away from the beach with views across the South Coast. Pitches for sale now.

Request a brochure
Have a copy of our brand new ownership brochure delivered to your door, the perfect introduction to the Waterside Group's four 5* parks.
REQUEST YOUR BROCHURE
Book your experience day
Book your experience day to get a real taste of our parks before you make any final decisions on your new holiday home.
BOOK YOUR EXPERIENCE DAY