Weymouth Holiday Homes For Sale – New Lodge Pitch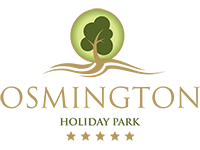 Exciting opportunity to select your own lodge to be sited on this fantastic pitch at Osmington Holiday Park. Prices start from £250,000, bespoke lodges available. Call us to find out more about this unique prospect.
(Kingfisher 21)
You could be in your new holiday home as soon as 25th June
From only £1,718 per month
Park information
Without question, the beauty of Osmington is the woodland surroundings and the state of the art lodges. Our lodge owners will tell you it's a little oasis of luxury, relaxation and peace. The perfect place to dine with loved ones at the country club or relax in tranquility in your very own jacuzzi.
Holiday park features

Heated outdoor pool

Gym

Outdoor play area

Restaurant & bar
01
Discount on park purchases
03
Access across other park facilities
04
Unlimited site licence
06
Exclusive owner events