Tourers, Motorhomes & Statics Taken In Part-Exchange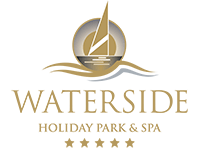 We take touring caravans, motorhomes & static caravans in part-exchange!
So if you are ready to park up and leave the open road & if you feel that you are ready to settle at one of our stunning parks… come and see what we can offer you!
£ P.O.R
You could be in your new holiday home as soon as 25th June
Park information
Right by the water, in one of the most loved seaside towns in the UK – Waterside brings all of the pleasures of a perfect holiday to your doorstep. With a range of 5 star facilities including our award winning spa, sports bar, our brand new restaurant 'Southside Bar & Grill' and beachside bar 'The Shack' you will be spoilt for choice.
Holiday park features

Sports bar

Heated indoor & outdoor pools

Indoor & outdoor play areas

Gym

Water slides

Spa

Restaurants & bars

Shop
01
Discount on park purchases
02
Complimentary spa experience
03
Free bus service from Waterside to Weymouth
04
Unlimited site licence
06
Exclusive owner events