Weymouth Holiday Homes for Sale – Swift Edmonton Lodge
Waterside Holiday Park & Spa, Dorset
Destined to be the star of the season is Edmonton, Swift's high-specification new twin-unit lodge. Inspired by the coastal luxury of the Hamptons, this premium addition really is a style statement, characterised by a relaxed beach cottage atmosphere and fresh, airy palettes.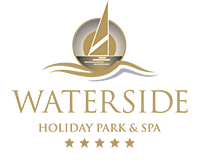 3 bedrooms
3 Bedrooms
40x20ft
Ample storage
Bath
Bedside wall lights
Dish washer
Private parking
Washing machine
Get in touch
01305 836 836
or book a free Experience Day to get a real taste of the park before making any final decisions.
BOOK YOUR EXPERIENCE DAY
Pre-loved model from
£299,995
Additional Information
Floor plan
Park Information
Park information
Right by the water, in one of the most loved seaside towns in the UK – Waterside brings all of the pleasures of a perfect holiday to your doorstep. Discover unrivalled luxury with a range of 5 star facilities including our award winning spa, sports bar, our brand new restaurant 'Southside Bar & Grill' and beachside bar 'The Shack' you will be spoilt for choice. Our location at Bowleaze Cove is just a few minutes from Weymouth's stunning beach & harbour.
View all Waterside Holiday Park facilities
Owner benefits
01
Discount on park purchases
02
Complimentary spa experience
03
Free bus service from Waterside to Weymouth
04
No age limit on holiday homes
06
Exclusive owner events